Waipula Village and the SDGs
Branding Illustration and Design for Client

Waipula Village

, Yunnan, China.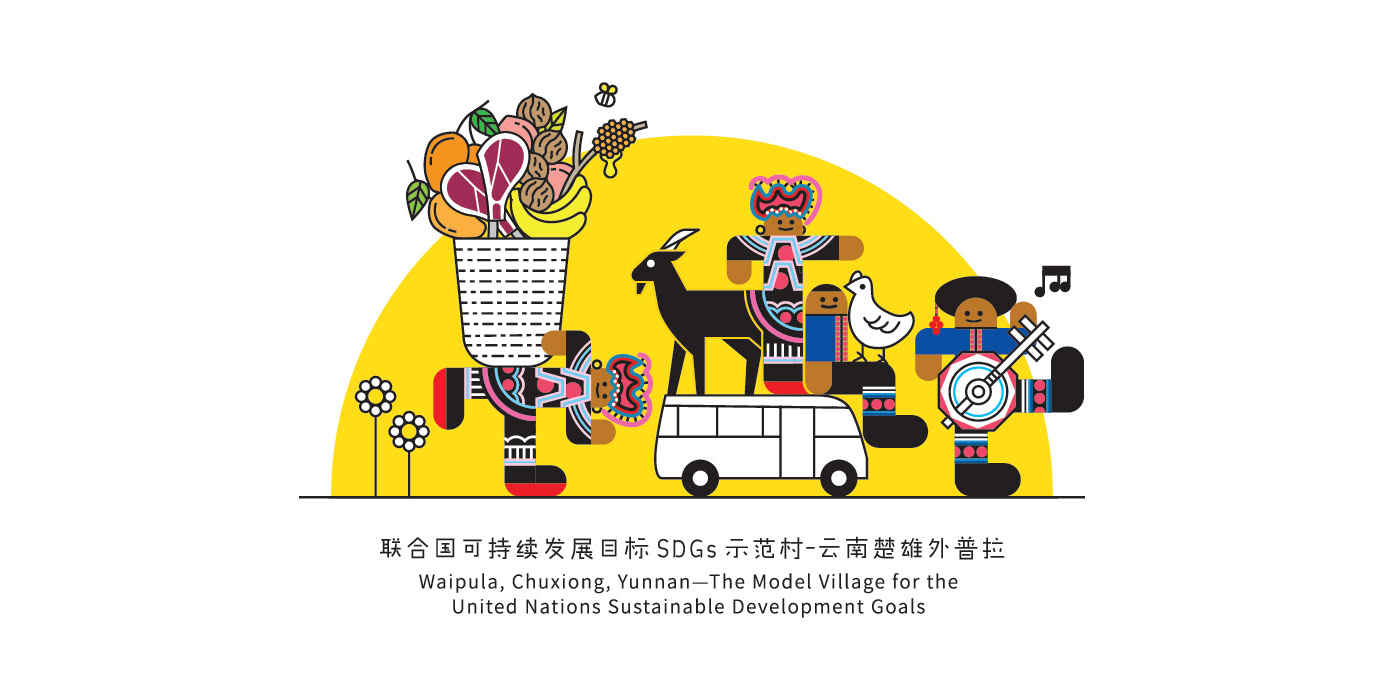 An ancient village deep in the mountains of Southern China was chosen by the United Nations as a demonstrative project for the Sustainable Development Goals (SDGs) to set a model for reducing poverty for the underprivileged through sustainable means.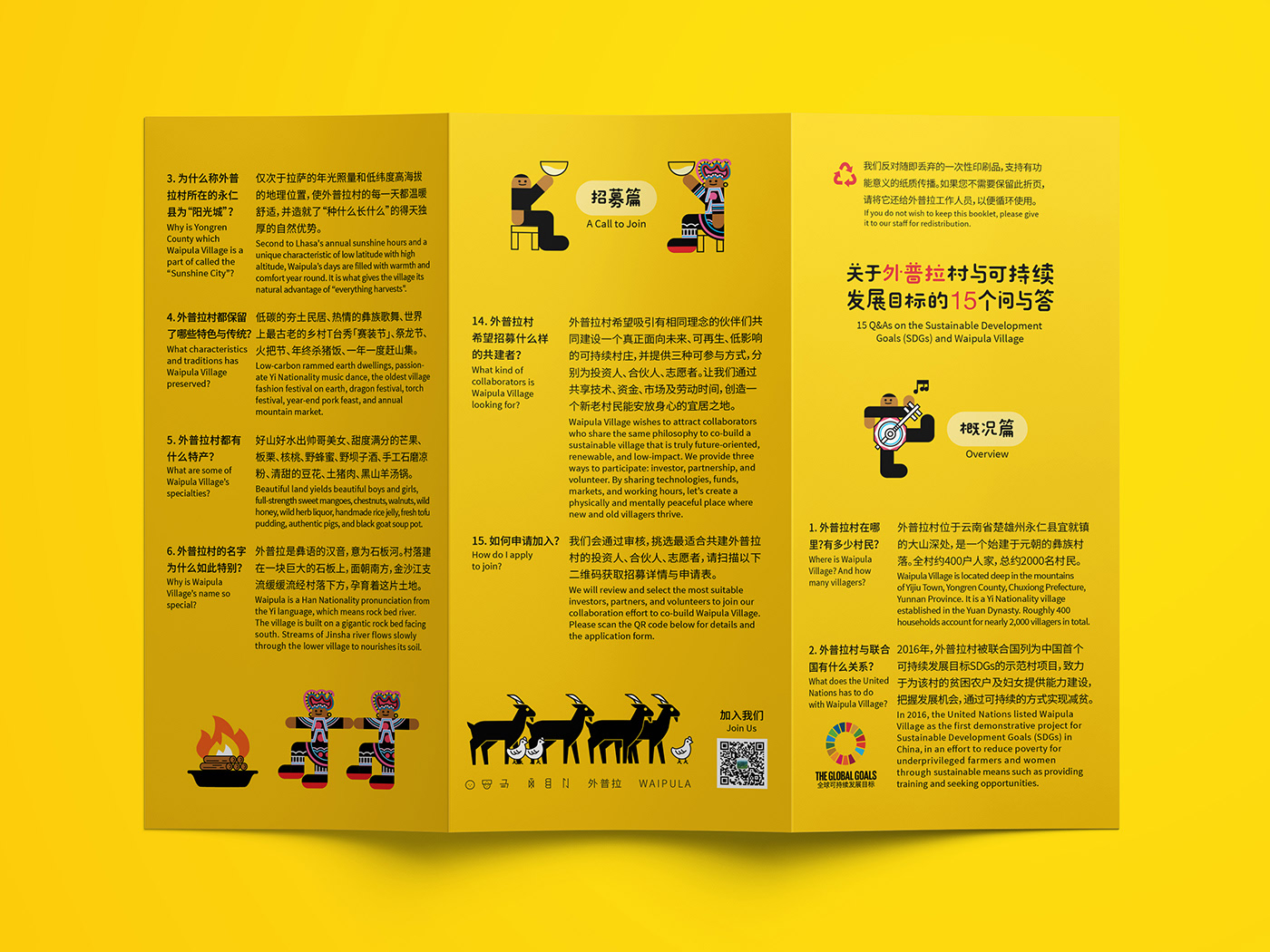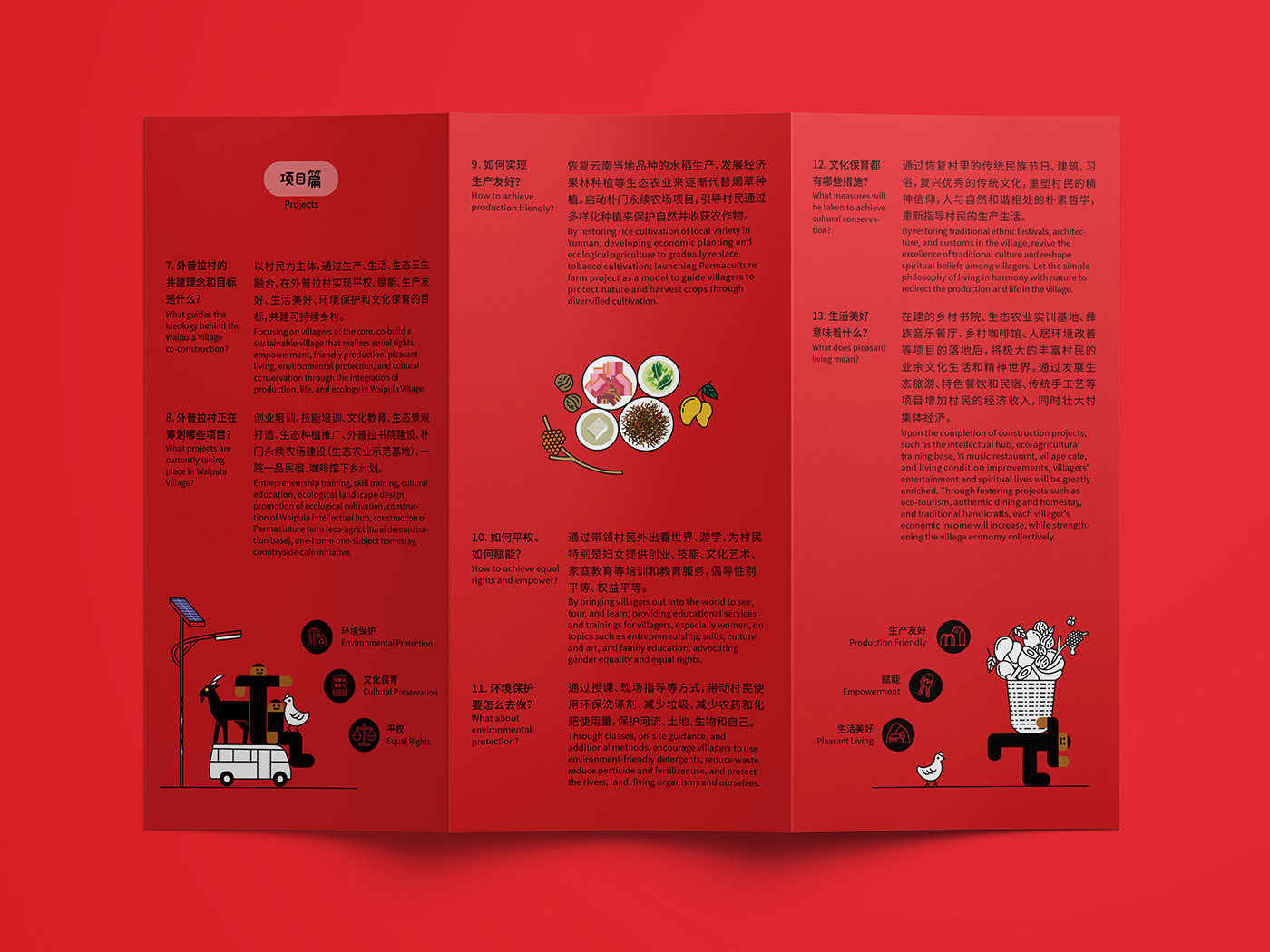 A series of illustration assets were created as part of the village revitalization plan in an effort to encourage an ecological, ethnical, and equal-opportunity outlook for the community and are used in a variety of promotional materials.